Reviews on "Esperanza"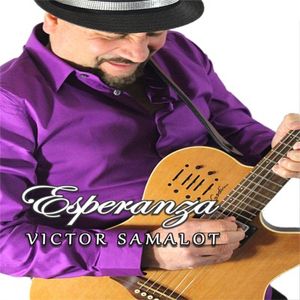 Solar Latin Club 
El guitarrista, compositor y arreglista puertorriqueño Victor Samalot presenta su segundo álbum Mofongo. Samalot, actualmente con residencia en Cleveland, Ohio, fue el co-fundador del grupo de rock Rare Blend (1994 – 2010). 
Esperanza, álbum en el que Samalot escribió y arreglo cada una de las nueve piezas, inicia con el culinario titulo de Mofongo, el popular plato boricua, del cual Samalot se declara un ferviente admirador. El titulo que le da nombre al disco es un cadente cha cha cha en donde apreciamos las raíces por las que trepa Samalot, del rock y la música latina. El Torero conecta el flamenco, el rock y la música latina de manera sublime. Struttin´tiende puentes con la musica popular brasilera. La Plaza es un cha-cha-cha con la destacada actuación de Samalot en la guitarra eléctrica mientras que Streets Of Barcelona es una delicia y muestra de todo el genio del boricua en el punteo. 
Muchos de los proyectos instrumentales en donde el guitarrista es el denominador común pecan de aburridos y faltos de fuego o sabor. Este no es el caso en cuestion. Por el contrario, Samalot inyecta a cada pieza fuego y mucha cadencia. 
Esperanza es orgánico, místico, efervescente y con una calidad sin igual.
(English)
Puerto Rican guitarist, composer and arranger Victor Samalot presents his second album Mofongo . Samalot, currently residing in Cleveland, Ohio, was the co-founder of rock group Rare Blend (1994 - 2010). 
Esperanza , an album in which Samalot wrote and arranged each of the nine pieces, begins with the culinary title of Mofongo , the popular Puerto Rican dish, of which Samalot declares himself a fervent admirer. The title that gives name to the album is a ca cha cha cha where we appreciate the roots by which climbs Samalot, rock and Latin music. El Torero connects flamenco, rock and Latin music in a sublime way. Struttin has bridges with Brazilian popular music. The Plaza is a cha-cha-cha with the outstanding performance of Samalot on the electric guitar while Streets Of Barcelona is a delight and shows all the genius of the Puerto Rican punter. 
Many of the instrumental projects where the guitarist is the common denominator are boring and lack of fire or flavor. This is not the case in question. On the contrary, Samalot injects to each piece fire and much cadence.  
"Esperanza" is organic, mystical, effervescent and with unparalleled quality.
(DJ El Chino - Solar Latin Club / Colombia)
=========================================================================================== 
 Improvijazzation Nation
 There's one thing that truly SHINES through on guitarist Victor's nine-song EP… JOY!  As you listen to "Cafe Puerto Rico", you'll "catch" that spirit of life that only great players can convey – and Victor is certainly one of those who convey it well… Latin jazz with a "rock edge"; the ultimate in cool, folks.  I fell in love with the driving rhythm on "El Torero" from the very instant it started spinning… full of life and living.  Don't be at all surprised if you hear Victor's tunes popping up all over your favorite stations soon, especially ones like my personal favorite, the 4:32 "La Plaza"… exactly the kind of fun we need in fusion these days.  I give Victor and his crew (Bobbi Holt – Bass guitar, Keyboardsl Darrell Nutt – Drums on Tracks 3, 7; Larry Salzman – Percussion on Tracks 1, 4,6, 7; Daniel Silva – Percussion on Track 2 and Yatziv Caspi – Percussion) a HIGHLY RECOMMENDED, with an "EQ" (energy quotient) rating of 4.98.
(Rotcod - Improvijazzation Nation)
 ==========================================================================================
MuzikMan Reviews 
Music that has flavor, color and personality are what gets my heart pumping. Victor Samalot is a name that was hard for me to forget. I covered some music by his band Rare Blend back in 2006. I am so glad he stayed in touch and invited me to cover his new album Esperanza. 
Esperanza is a Spanish word for "hope."  So, if you have an ounce of hope in your soul that some good music will change your mood…then it is mission accomplished with this album. 
Victor is an accomplished guitarist and he reaches new heights on Esperanza. My love for Latin flavored music goes back many years when I listened to Segovia, DiMeola and many others that took that style and brewed it into a world fusion that blew my mind. This is not that kind of music however I do appreciate an individual artist sitting down and playing their instrument with minimum to no accompaniment.  
With nine tracks offered up on Esperanza, one great tune after another just poured out of the speakers. It was like Victor picked up his guitar and never put it down. The flow and pace that he sets right from the start is like a river that knows exactly where it is going. 
I do not think it would be fair to mention any particular track that stands out on an album that is so outstanding from beginning to end. That is no exaggeration either. The nine tracks went by in the blink of an eyelash for me. Anytime I really enjoy the music as much as I did this, time is relative to that enjoyment button getting pushed in all the way in and not popping back out. That is a major accomplishment for any artist trying to get your attention and then keeping it. My ears are designed to evaluate thus making the experience quite a bit different than just a casual listen. 
With all of that in mind, I first think about how the music makes me feel then from that point listen to the story that may be unfolding and finally the production values. Victor gets an A+ an all accounts. The story part however is going to have to be your own, it is very alive and cinematic music so that will not be a problem. 
Esperanza is a work of art and I hope that Mr. Samalot decides to keep going in this direction because he certainly has the mojo to play any type of Latin flavored music and make a direct impact on a listener. 
(Keith "MuzikMan" Hannaleck / Boston, MA)
===========================================================================================
Stereo Stickman 
What better way to keep things warm and joyful as autumn steps into view than with nine brand new compositions from guitarist extraordinaire Victor Samalot? Bursting into life with Mofongo, the music has the rhythm and swagger to lift you out of your seasonal haze. His unique style of playing comes with so much skill and a mesmerising fusion of speed and delicacy that it's a pure pleasure to experience. 
Cafe Puerto Rico follows the upbeat energy of the opener with a mellow and, as mentioned, perhaps more delicate performance that sets a chilled yet equally blissful mood. The world-influenced sound and rhythm of the music throughout this collection is beautifully calming. Victor Samalot's creativity on top of this presents an instrumental journey that quite intensely transports you from one moment to the next, as if from the beach side to the cafe to the bar, even up into the hills and beyond. 
The title track has a touch of rock confidence to it that reminded me slightly of Santana's work from back in the day. The varied ways in which the artist here can play and captivate with a single instrument is endlessly impressive, and the arrangement of these tracks makes for a soothing and ever-interesting musical adventure. 
El Torero offers yet another rhythmic shift in terms of the story-line explored by the lead guitar. As you approach the central section of the song, the driving sound switches from finger picking to a strum, later evolving through a compelling bass line and really maximizing that hypnotic effect when skill and creativity are so successfully paired. This track alone has so much detail and so many moments, that it feels like a much more complex and epic piece of entertainment than a single four minute composition should allow. 
The mood is brought back down to a dreamlike and reflective calmness for El Hombre Sin Nombre. The space here allows the single wave of synth chords and the guitarist's playing to create a sublimely atmospheric ambiance, whereby each of the two elements play off of each other and utilise the contrast to hold your attention intently from start to finish. This is so well placed within the collection, and once again highlights how spectacular a musician Victor Samalot really is. His reach appears limitless, as does his love for music. 
Struttin' is a song that hits with a certain style and confidence as those opening few bars of music meet the implication put forth by the title. It all makes perfect sense and comes as an uplifting and bright piece of music at this point, loaded with the right kind of energy and good vibes to lift you up high. La Plaza follows on well, a track which actually seems to be perhaps the most widely accessible or even mainstream of the project. The guitar melody moves from the major to the minor with absolute intent and just a touch of familiar feeling drama. The ongoing chord progression behind the melody also has that nostalgic and comforting familiarity, though you get the freshness of the leading story to keep you interested, and you actually get a really notable hook here – a forever memorable musical moment that will strike as easily recognisable from here on in. 
Streets Of Barcelona is a uniquely structured and interestingly crafted piece of music which, at this penultimate moment within the project, keeps that flame of possibility burning brightly and reminds you of how creatively free these compositions are. The leading riff here has a certain personality about it, again making sure you remember it, and even having you singing along somehow to this instrumental chorus. 
One For The Road brings things relevantly to an end, though it's likely to have you turning back to track one to go through it all again. This final composition has a beautifully acoustic sound that showcases in an unquestionably raw manner the true ability and brightness of the artist. This is as if he is right there in the room with you, with only a guitar and a head full of stories and ideas. It's a short piece, under three minutes long, but a moment of incredible talent and expression captured superbly. Without question, download this album. You'll never tire of the feeling you get from the music. 
Download the music via Bandcamp or stream it on Spotify. Find & follow Victor Samalot on Facebook, Twitter, Instagram & Youtube. Visit his Website for more information.
(Rebecca Cullen - Founder & Editor / Stereo Stickman)
 ==========================================================================================
A little world beat and a lush Latin element is now upon us, via this fantastically vibrant new offering entitled Esperanza by Victor Samalot. "Mofongo" is our starting point, and a more lively expression of beat and harmony you would not wish to find. Samalot's skills on guitar are utterly supreme here, and the energy created is a fine beginning to our latest musical sojourn. We now slide gracefully into "Café Puerto Rico", where we can chill to the Latin beats of the colourful narrative created by the composer and performer. The display here is incredibly smooth and very carefully played; this would suit any coffee shop here in the Mediterranean, let alone Puerto Rico. The title track is always an open canvas for the artist to state his overall purpose for the release, and this moment of glory goes to the beautifully played and very cool opus entitled "Esperanza". There is everything to love about this track, but overall I enjoyed the interplay with the artists' guitars and the added instrumentation. The tempo picks up and percussion hits the energy button with a stated intent, so grand, a passionate fluency now emerges as Samalot manifests a really dramatic piece, one that is sure to thrill the fans and live audiences with a flare. "El Torero" is right in the terority of one of my favourite bands Incendio and incorporates that same fire and breath taking performance ethic.
Now here is a track packed with suspense, it's called "El Hombre Sin Nombre", which I think means the man with no name. This is an amazingly ambient  composition that may well surprise a few people, its hovers like Floyds Shine on Crazy Diamond and sets a scene with such craft and panache, that Clint Eastwood should be calling the artist right away to use this music in his next movie, an absolutely outstanding track and easily one of my favourites from the album. That familiar swagger is back with the next offering called "Struttin".  Samalot has created a really fun piece here, which would lift any mood and bring a little light filled charm into any dark day. As we stroll through the back streets of the release we come across another smooth arrangement entitled "La Plaza". One of the things I love to do, is find a place like this and people watch, just be in the moment, and I think next time I do that, I am going to be listening to this piece, and more than likely the whole album. The last doorway but one is inspired and called "Streets of Barcelona". At just under two minute, Samalot has produced a narrative that illustrates this city to perfection, depicting its vibrancy and colour with ease. The last, but far from least track from the album is called, and quite appropriately, "One for the Road". The performance on guitar here is persuasive and almost has a little rock ethic contained within, leaving us with a smile on our faces as we come to the end of this lively magical musical journey. Esperanza is one of those albums you will never tire of; it has flare and charm and also manifests a wonderful sense of ambience as well. Esperanza is a collection of songs, created by Victor Samalot, a man who clearly loves to play from his soul and create a truly vivacious and pulsating rhythm whilst doing so; this is one album you're never going to want to put down.
(Steve Sheppard - One World Music Radio - U.K.)
 ========================================================================================== 
MWE3.COM
 Cleveland area guitarist Victor Samalot came to the attention of mwe3.com thanks to his work with the jazz-fusion band Rare Blend.  In 2017 Vic returns as a solo artist with his album Esperanza. The nine-track CD mixes all forms of instrumental guitar music, this time mostly in the Nuevo Flamenco genre, in the realm of modern flamenco influences like Jesse Cook. With his background in jazz fusion, Vic's rock guitar influences like Santana and Beck also come into play here. Although Esperanza is very much Vic's baby, there are other players on the date, including bass player Bobbi Holt along with a range of drummers and percussionists. Featuring a colorful mix of Latin and World groove jazz, Esperanza is a welcome return to form from the diverse guitar sound of Victor Samalot.
(Robert Silverstein - MWE3.com)
"

Bounce and spirit fit together like a jigsaw puzzle on guitarist Victor Samalot's CD "Esperanza". You can feel the musicians smiling in every track. " - Debbie Burke
North Coast Voice Magazine
Reviews on Self titled CD "VIctor Samalot"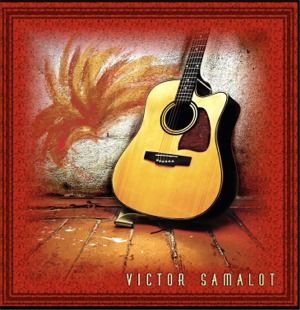 Victor proves he's Cleveland's own guitar hero with this skillful blend of jazz, rock, and even a dash of flamenco! It has definitely made the Music Maven's commute tolerable, if not downright enjoyable. Great chill out music CD!  (CCPL - Cleveland, OH)
I really enjoyed the CD . Great music to meditate by or just to relax by! We really enjoy your music so much! (Mary / Westlake, OH)
I love your self titled CD and hope you will be able to make more! (Evelyn - Broadview Hts, OH) 
Reviews on "Mandala"
(Performed and written by Victor Samalot & Bobbi Holt)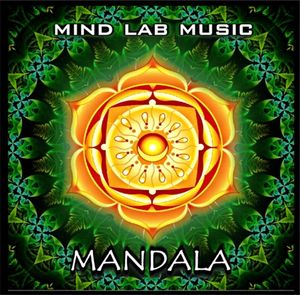 I explore A LOT of music particularly world and ambient and came across this gem. 'Mandala' is an extraordinary disc offering from 'Mind Lab Music'. As the name suggests, 'Mandala' is a beautifully balanced album, very atmospheric and multi-layered. An excellent blend of keyboards, acoustic guitar, bells and zither with shades of world textures here and there (Mediterranean, Indian, Asian, etc..), against a pure ambient backdrop that works seamlessly from one composition to the next. Billed as a "bonus", the last two tracks features guided imagery perfect for taking you to a state of total relaxation of mind, body, and soul. A tasteful and complete resolve to the entire album. Absolutely awesome work here which totally hypnotizes you. A mind's eye walkabout for sure.  HIGHLY RECOMMENDED!! Thanks Mind Lab Music, can't wait for the next one! (Errian Warrior - Sedona, AZ)
It is a beautiful album! I would not only use it to go to sleep by but also as low (or not so low) background music when my upstairs neighbors are not being polite... It is music that calms and soothes. I applaud your talent and that of your co-musician. Also, the voice offering the breathing exercise was gentle and just right! Nicely done!! I will be passing the links to several of my clients who I think would really appreciate "Mandala". Lastly, I was glad to see it was one w/the album cover that I liked best! I would not only use it to go to sleep by but also as low (or not so low) background music when my upstairs neighbors are not being polite... (Ruth Martin - Santa Rosa, CA)
 "If you are a fan of new age artists like Jim Brickman or David Arkenstone, or enjoy wellness/relaxation CDs like Dr. Andrew Weil's series, I think you're going to love this MANDALA, I know I do!" In case you're wondering, yes, I actually tried it out. I don't get to sleep easily, but I tested it over three nights and it helped me fall asleep every time, ahhhh."  (Erica Bartik – Cleveland, Ohio. 
"I love the disc (MANDALA), sounds great in my car. Additionally, my massage clients liked it, enough to fall asleep to it. That's always a good sign in my field of expertise. Looking forward to the next one! Both of you make such great music." (Matthew Gross / A to Z Audio – Cleveland, Ohio)
I just listened to your music and could feel the different instruments resonating in different parts of my body. You are very talented and you have a lot to give to the world. (Marcia Kosich - Reno NV)